Want to see some great theater in the Delaware Valley?

For more info or to purchase tickets, please call 215-496-8001.

2111 Sansom Street

215-496-8001

The acting, direction, costumes, music, scenery are exceptional, creating a dynamic and insightful theater experience for people of all ages.

Come enrich your life by supporting the essential arts! Be entertained by the vitality, creative invention, magic and mystery of this inspiring theater, with its compelling actors and stories. Come alive! Be transported!

The Philadelphia Shakespeare Theatre has educational outreach programs with area schools, doing exciting things with teenagers and Shakespeare! They also have interactive enrichment programs with people of all ages.

T   Philadelphia

H   Shakespeare

E   Theatre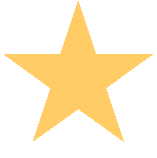 For the 2013 season - Othello from March 8th thru May 18th, and Much Ado About Nothing from March 28th through May 19th, Wednesday thru Sunday performances