Tony Macelli

Mediterranean Landscapes

Please click on each thumbnail to see a larger version of these images. Please also visit Tony's other site 
www.infinityandart.com
.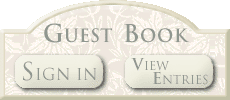 Birzebbugia - You're on a boat, exploring the coast of a seaside village on a sunny day.

Bidnija - In the heat and the countryside haze, two puppies invent a little game.

St. Domenic's Square, Rabat - You walk into a peaceful square and listen to the walls of the church...

Xemxija - You're out on a Maltese dghajsa- boat. Time for a cool drink, you approach a restaurant on the sloping shore.

Balzan Village - Have a look at the main square of the village where I live.

Left, right and below: Recent landscapes