Welcome!

Hi, I'm Tony ... and these are my member-artist pages on Nancy Doyle's wonderful fine-art site. I hope you enjoy the digital art and the watercolour paintings.

And do make sure you explore the many parts of Nancy's fine-art site as well, and her special art lessons. Have a great day!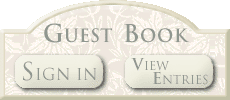 Tony has worked in a number of countries, including India (development work as a volunteer for several years with his wife Nora) and Malaysia, for 25 years in the fields of social welfare and social development, and education; in roles of management, planning, and institution-building. Dr. Tony Macelli was born in 1948 and holds four degrees from Europe and North America in physical and applied social sciences; he has taught at the University of Malta and has been full-time advisor to the Ministry of Education in that country. He is a consultant on planning, and works with a United Nations agency.